Posted by Pamela Kistler-Osborne on 17 February 2015 10:17 AM
In order to grant the parent(s) or other individual access, the student must:
Log into MyGC
Click on "Parent Access" link from the Quick Links section
Click on "Define New Permissions"
Check the drop down box and select your person if they are listed there.

If so, verify their address and email.
Otherwise, fill out the form with name, address and email to grant the individual access.
Once the form is submitted, parent(s) will receive an email within 3 business days with instructions to log into MyGC.
If the parent is a current GC employee or student, they will be able to use their GC credentials.
If the parent has GC alumni account, they will be able to use their alumni credentials.
* Note
One a student grants access to the parent, it is valid until the student graduates. Student can re-adjust the access level at anytime, but it will not resend the email with login information to the parent.
Parent view of Parent Access, after logging in to MyGC: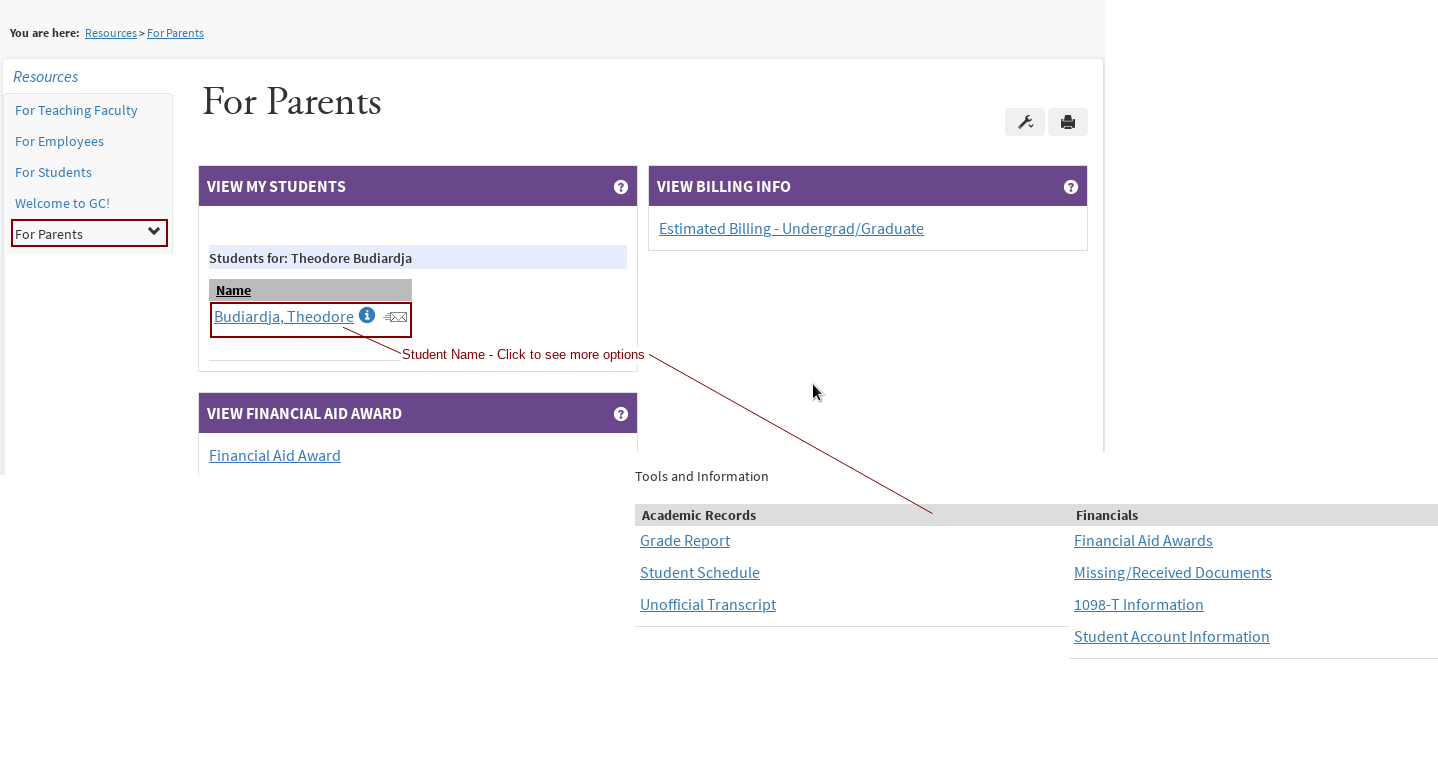 PKO 11/17/15
Updated - 11/13/2019, theodoreb
---