Avoid double booking individuals
Posted by Jon Mark on 12 August 2014 01:24 PM
Avoid double booking individuals
Currently, Google does allow for individuals to be double booked. Therefore, you will need to check when guests are available sending invitations and keep your own calendar up to date. Here is how:
Create the event, adding a date and time.
Add all the guests and rooms to the meeting
Then either click on find a time or suggested times.
Find a time
Click on Find a time tab
Change the time by either changing time of event or dragging the highlighted area.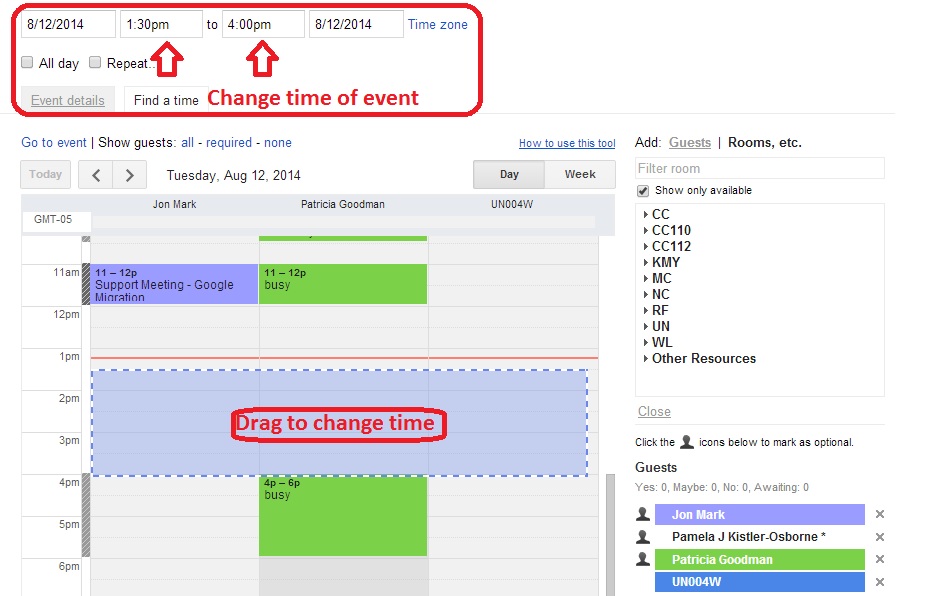 Suggested times
This button will only appear when you have 1) invited guests 2) In Event details tab 3) clicking on add guests, not rooms.
Click on suggested times link
Select the time you want. It will only show about 20 options.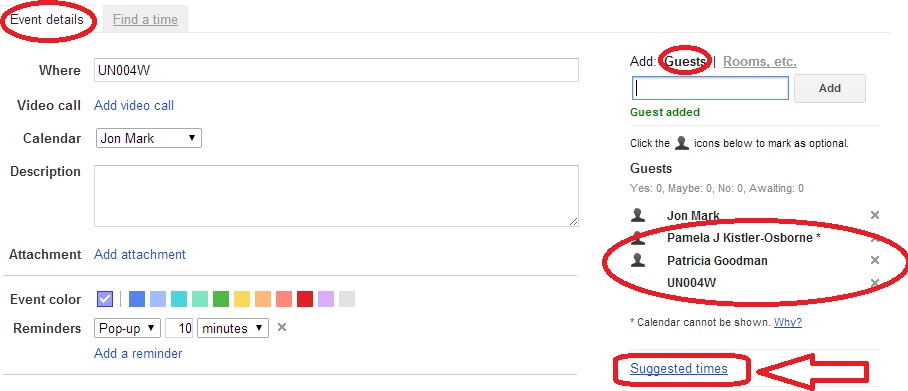 ---