Posted by Jon Mark on 02 June 2014 06:07 PM
Create an event
You can schedule a meeting by clicking the Create button or by clicking anywhere on your calendar.
Open Google Calendar.

Do either of the following:
Option 1: In the upper-left of your calendar, click Create to open the event details page.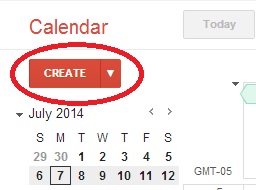 Option 2: Or, click a spot on your calendar to create a 1-hour event. Click and drag to create an event of more than 1 hour. Then type the event title in the box. Here's an example: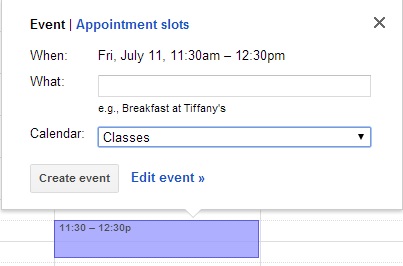 Click Create Event to immediately publish the event, or click Edit event to add more details to the event.
Enter details, such as recurrence, guests, an agenda, and a reminder.

Click Save.
---