Posted by Jon Mark on 30 May 2014 04:08 PM
You can make a calender notification when creating a calender event or by left clicking on the event and then pressing edit. You can add more than one reminder or even send yourself an email reminder.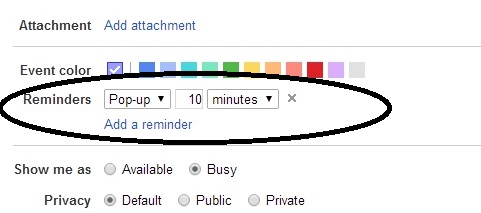 Once you create this popup reminder then it will automaticly switch you to the tab/window that your google calender is on to remind you of the calender event. Which will look like this:

However, if you do not have a window or tab open for google calender then it will remind you of all pervious reminders the next time you open google calenders.
---