Posted by Jon Mark on 28 May 2014 11:38 AM
Schedule recurring events
Follow these instructions to learn how to create repeating events:
Click on the event and edit event >>.

Check the box to the left of Repeat.

In the Repeat pop-up, select an option from the Repeats drop-down.
Depending on your selection from the Repeats drop-down list, further define how the meeting recurs, including specifying start and end dates (if applicable).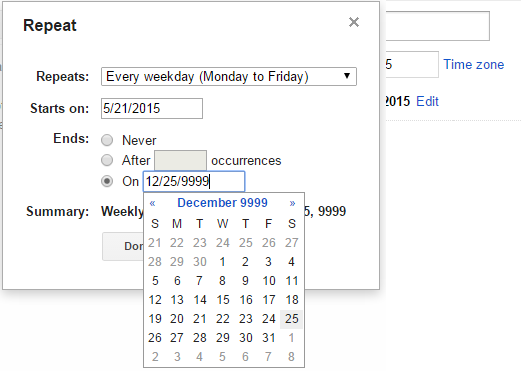 5. Finish creating your meeting as usual.
*Updated June 12 2015 - AKM
---