Knowledgebase
Posted by Jon Mark on 12 August 2014 02:32 PM
How to book a room
**Google allows for Double booking, after you add guests be sure to select find a time or suggested times to avoid double booking.**
Here is how
If you want to know how to add guests to an event the instructions are here
You book a room much the same way as you book a guest. Please do not place events directly into a room calendar, but use this method.
Create an event in Google Calendar
Click on edit details
click on room etc. on the right side beside guests
click on other resources on the bottom
Make sure "show only available" is checked
Either type in the room name in the search bar or scroll down to find the room
Press the Add button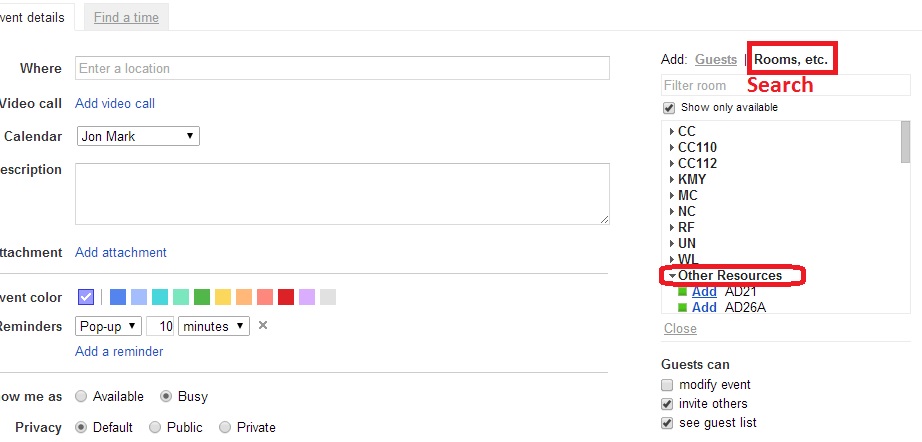 Trouble shooting
If you cannot see the room, it may be unavailable for that time. Subscribe to the calendar or check out the room directory on the ITS homepage.
If you attempt to book Rooms which are unavailable or that you do not have permissions for then you will be sent a message that the room is unavailable. This message will be sent in 30-60 minutes.
---