Posted by Jon Mark on 24 July 2014 12:44 PM
Table of contents
The table of contents can be inserted into a main page. It will either display all pages, or all subpages of a particular page. Unlike sidebar or horizontal bar it takes up space in the webpage itself.
Press the edit button
Click on Insert (top left)
Select Table of contents under the common section
Decide how many levels for the table to cover (1=only top level, 2=with subpages, etc.) and the width
Click save.
To see the table you must press save in the top right hand corner, it will be be visible while it edit mode.
Example: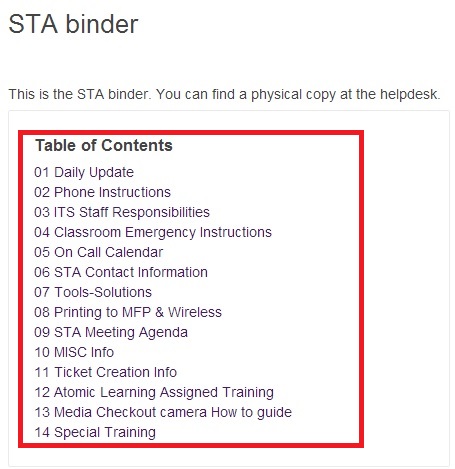 ---