Posted by Jon Mark on 24 July 2014 12:28 PM
Page navigation
Google Sites gives you four ways to allow users how to navigate a site, this includes: Horizontal navigation, sidebar, table of contents, and site map. This will allow users to follow hyperlinks instead of forcing them to remember the page URLs. You must use at least the sidebar or horizontal navigation. The sitemap is a good suplimental to horizontal navigation. The Table of contents can be used as a front page that has many subpages under it.
Please note that page titles will be shown in all navigation options. You can change the title by navigating to the page you wish to edit and pressing the pencil icon and changing the title in the top most text box.
Horizontal Navigation: Select which pages or subpages to display with tabs, which appear on the top of the webpage right below the Goshen College banner.

Sidebar: Will display all the pages on a bar to the left side. This will take up a small amount of space of the website.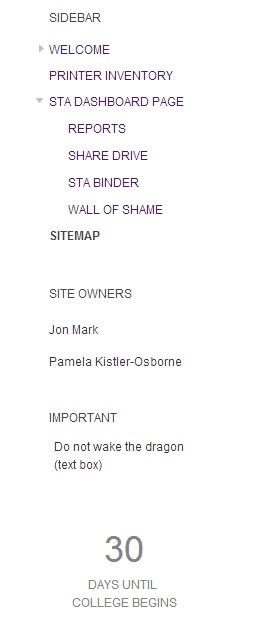 Table of contents: This displays a list of pages OR sub-pages within a webpage. This is useful when you have many pages within a category. Perhaps this it could be a share drive where subpages serve as folders, or a binder and show the sections as subpages.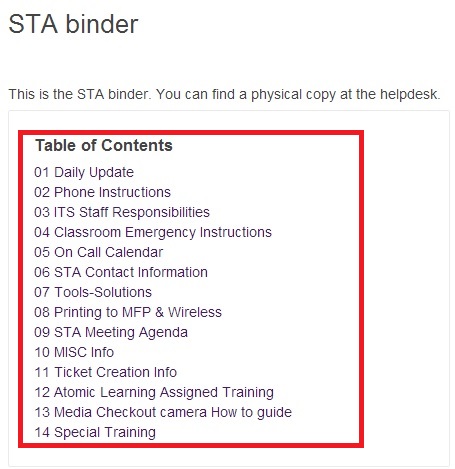 Sitemap: This displays the entire site with no ability to edit. This would be useful to add on to the horizontal bar to give users the ability to explore the whole site instead of simply the links that are shown.

---