Posted by Jon Mark on 24 July 2014 12:14 PM
Horizontal Navigation
Horizontal navigation adds custom links to certain pages on your site. The other option is to use a sidebar to help users navigate your site.
press settings cogwheel in top right hand corner
select site layout under the site actions category
Select horizontal navigation to toggle on.
Click right below Goshen College banner to configure navigation
To add pages Press add page

navigate to the specific page you wish to link to
click plus to expand list of sub-pages
The tab will be called the page name as displayed here
click okay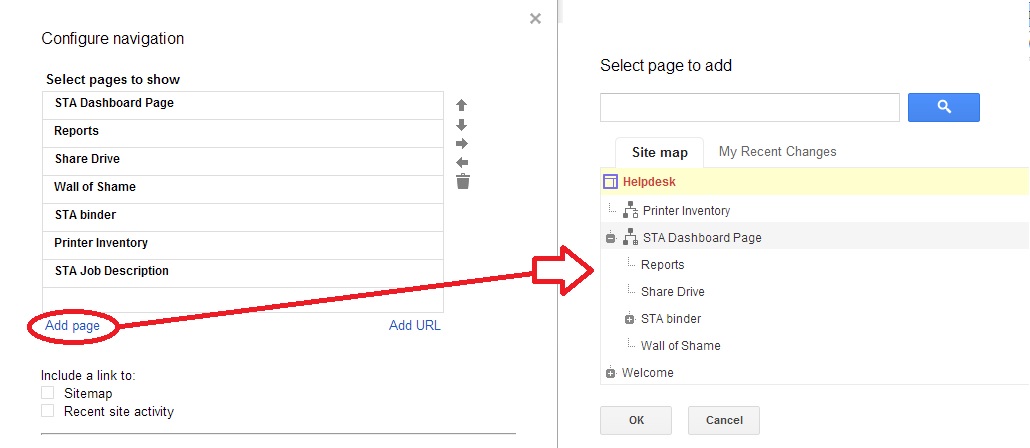 There are three style options that have the same function, but diffrent views (1:1 ratio). Find this in the configure navigation page.

Here is an example:

---