Posted by Jon Mark on 08 July 2014 11:58 AM
Suggested edits
When you share a document you are presented with four permission options. Owner, Can Edit, Can Comment, Can view. If you give the person can comment then they will be unable to directly add to the document, but are able to suggest edits by typing in those into the document. Anyone with owner or edit rights will be able to accept or decline those edits, an option that appears in a dialog box to the right of the document in the same location as comment boxes. The owner of a document will be sent an email whenever suggestions are made.
You are able to tell your change your edit mode by accessing this menu on the right side of the format bar.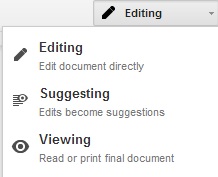 You may select suggesting even if you have edit rights if you are unsure about the edits and want other colaborators to confirm the worth of the addition.
However if you do not have edit rights they you will see that option grayed out: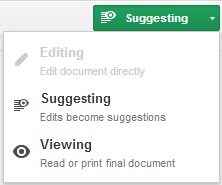 When suggestions are made they are shown as colored text.
These changes will show up as dialoge boxes shown to the right that is labeled add or delete depending on what suggestion is.
Hover over dialog box to accept/deny.
Press the checkmark to accept or press the X to deny.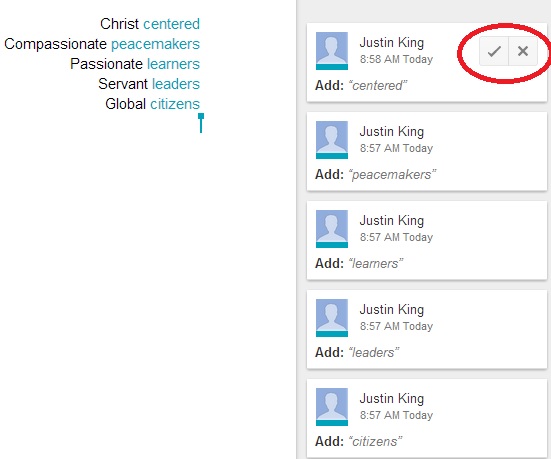 ---