Creating new list in Google Tasks
Posted by Jon Mark on 26 June 2014 02:13 PM
Creating new list in Google Tasks
Creating a new list allows you to separate different to do lists. In this way, you can separate tasks by urgency, class, or agency. Here is how:
Open Google Chrome
Open mail or Calendar from GAE link at MYGC
Open tasks by either clicking on Mail or selecting tasks or by selecting a task list under my calendar.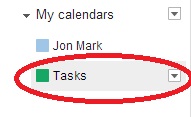 Click on switch list button and select new list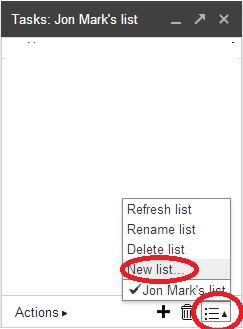 ---