Posted by Jon Mark on 24 June 2014 09:11 AM
How to view responses
Responses are Google Sheets that are created to house the responses of their corresponding Forms.
There are two formats to view responses:
Spreadsheet
The first is a Google Spreadsheet, which by default is called [name of form] (Responses). This spreadsheet shows every response, with the questions taking up the first row and each response having its own row. To view this option:
In the Form click on View Responses

You will be prompted to choose the destination of your response.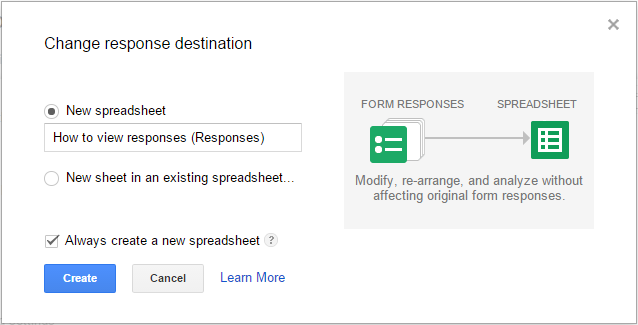 If you have checked "Always create a new spreadsheet" but later on you want to change the option,
Click on Responses tab
Click "Change response destination"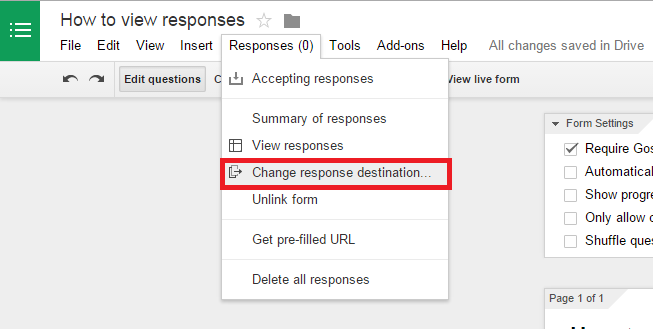 There is also an independent spreadsheet document in your google drive.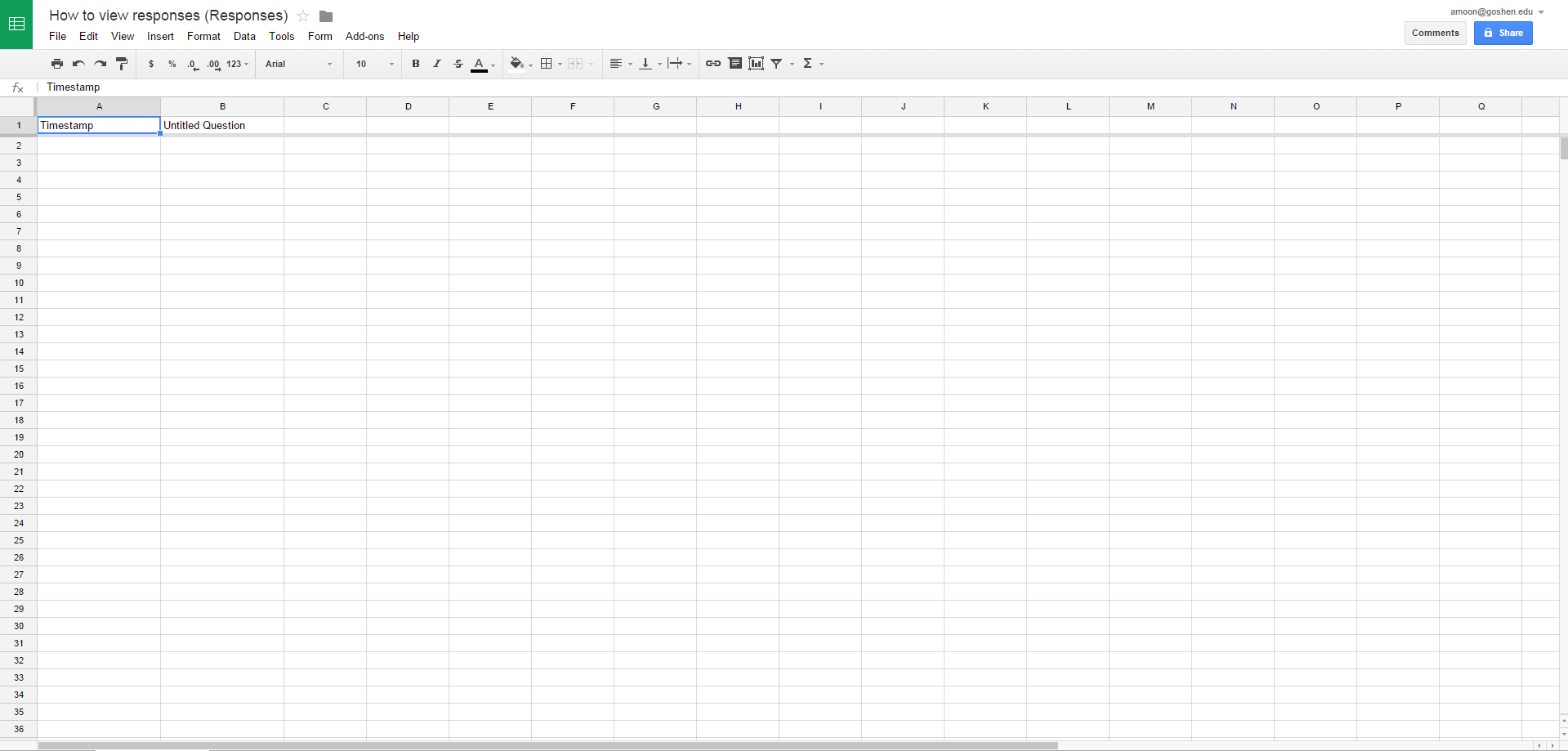 You can access either one of them from your Google Drive folder as well.
Summary of Responses
This view shows graphs and other statistical means of showing responses. It can be useful for discovering trends. Though this is option limited, you cannot change the view or add more graphs. To view this option:
click on Responses(1) in menu bar
select summary of Responses

*updated June 12 2015 - AKM
---