How to download email attachments
Posted by Jon Mark on 09 June 2014 12:03 PM
How do download email attachments
Google Mail gives you two options when downloading attachments. You may do one or both of these options.
Download the document to your downloads folder
Upload the document directly to your Google Drive.
PLEASE NOTE: You may download or upload all attachments by pressing either "download all attachments" or "save all to drive" in the upper right hand corner of the attachment section.
Uploading to drive
Uploading into your Google drive will allow you to access the document from any computer.
First click on the drive icon to save to drive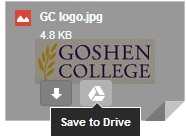 A window will appear below and you will chose the folder to save to. If you want to save this to a new folder, simply click on + New Folder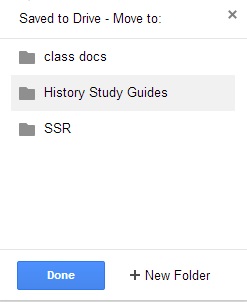 If you want to upload documents as google docs/sheets/presentation files so you can edit them in google docs read this KB article first
Downloading document
Downloading a document functions the same as it does with any email service. It downloads a file into your hard disk. Please do not keep critical documents on your C drive as they are difficult to recover should your computer crash.
First click on the download icon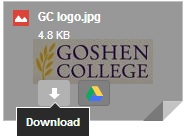 A downloads bar should appear on the bottom of your browser, but if it does not click on customize button and select downloads.
---