Sharing private Youtube video
Posted by Jon Mark on 06 June 2014 12:34 PM
Shareing private Youtube video
If you have a private Youtube video that you want to show in class or in a meeting save the link so that you can just paste into address bar to quickly pull it up. Private videos cannot be searched so the two methods are to share (which sends an email) or copy + paste link.
Accessing your video settings
type in www.youtube.com
click on the dropdown menu beside upolad
Select upload manager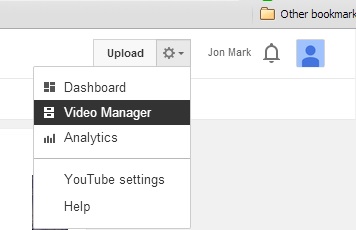 Under uploads click on edit of your video
Finding URL link to video
To find the video URL do not look at the address bar, instead select all the text in "video ULR" and copy this into a email or text doccument. Then when you want to play the video for a meeting or class just copy and paste it directly into the address bar.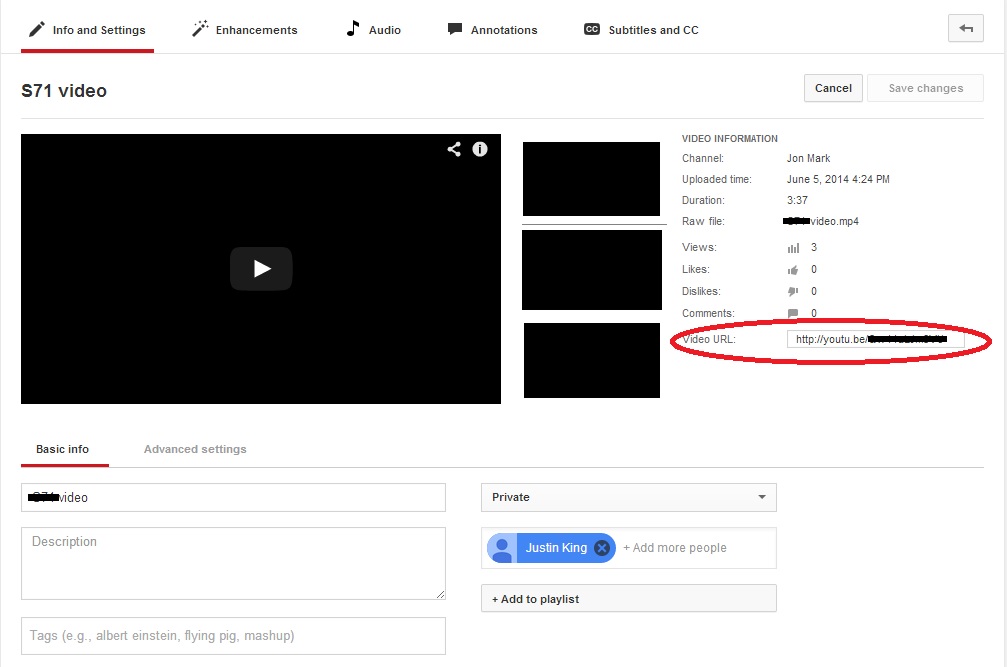 Sending an email to share video
To share a video please be sure that they are under the category From contacts. They will be grayed out. You can only share by clicking on the autocomplete. This will send an email to them. Answering the email is simple as all they need to do is click on the video and it will begin playing. Remember to tell them to full screen it by clicking on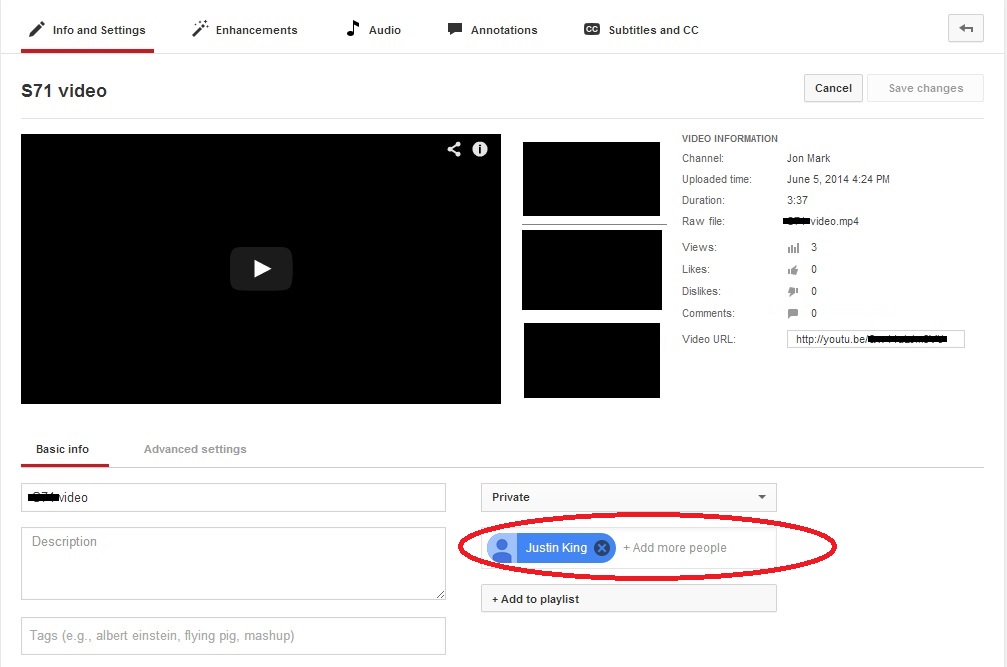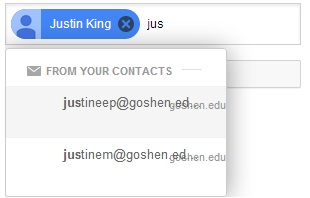 ---