Posted by Jon Mark on 29 May 2014 03:04 PM
Creating a Website on Google Sites
Google Sites can be used for intradepartmental sites to put up policy or documentation for the department to use.
Open Google Chrome
Sign in to your GC google account at sites.google.com.
Click the Create button.
Select a template to use: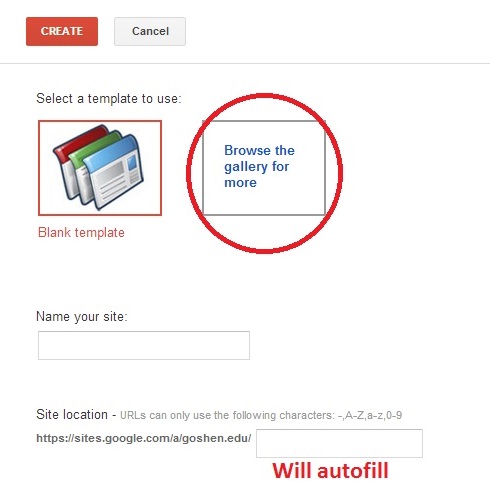 Name your site. Don't worry, you can always change your site's name later if you want to.
Customize your URL. Naming your site will give you a URL, but you can change the URL independently of the name by changing it in the site location field to something more recognizable if you wish.
When you're creating a custom URL, keep these things in mind:

You can only use A-Z, a-z, 0-9 (no symbols or punctuation)
It can't be the same as an existing URL or Gmail username (unless it's your own)


Click the Create button at the top of the screen to create your website.
Now that you've created your site, you can start adding text, images, videos and more.
Source: https://support.google.com/sites/answer/4417387?hl=en&ref_topic=23216
---