Make slides into turning point 5 slides.
Posted by Seth Unruh on 19 August 2015 07:53 AM
If your turning point presentation does not prompt you to convert it to use in Turning Point 5. Here's what you need to do:
1. Select the slides you want to be polling slides.
2. Under the turning point tab click objects and select the type of response or chart you want it to be.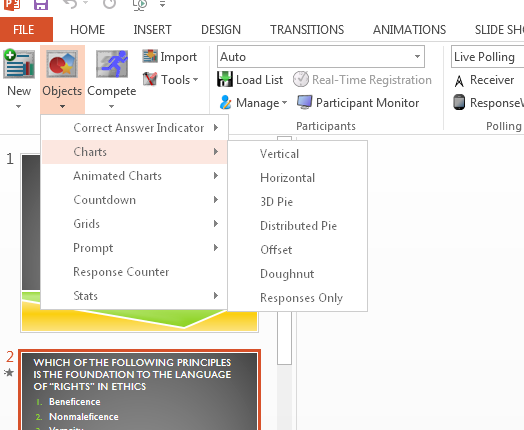 3. It will update the slide to be able to be used for polling.

---