Converting presentations to turning Point 5
Posted by Kendall Friesen on 14 August 2015 10:40 AM
Select the TurningPoint program either from a desktop icon

Or from the start menu.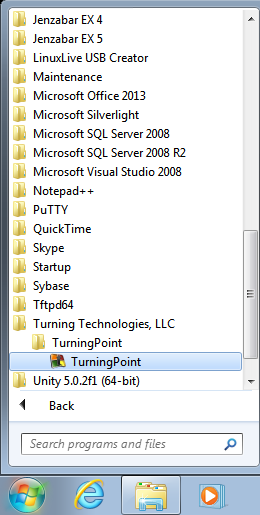 A splash screen will pop up offering three options.
Select Powerpoint Polling
When the powerpoint window opens select Open Other Presentations on the far left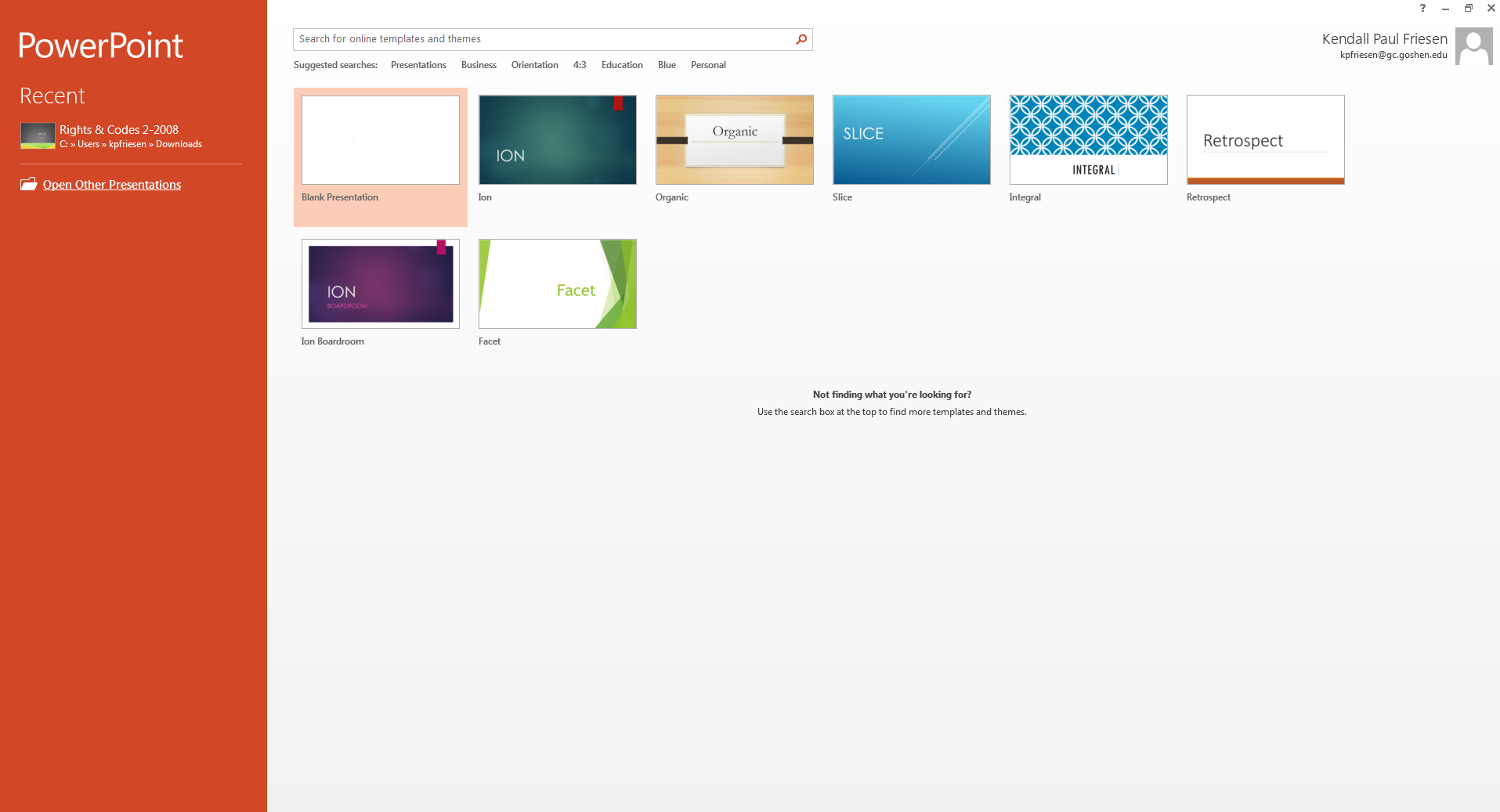 If the presentation you are looking for isn't in the Recent presentations then Click on Computer under the large Open heading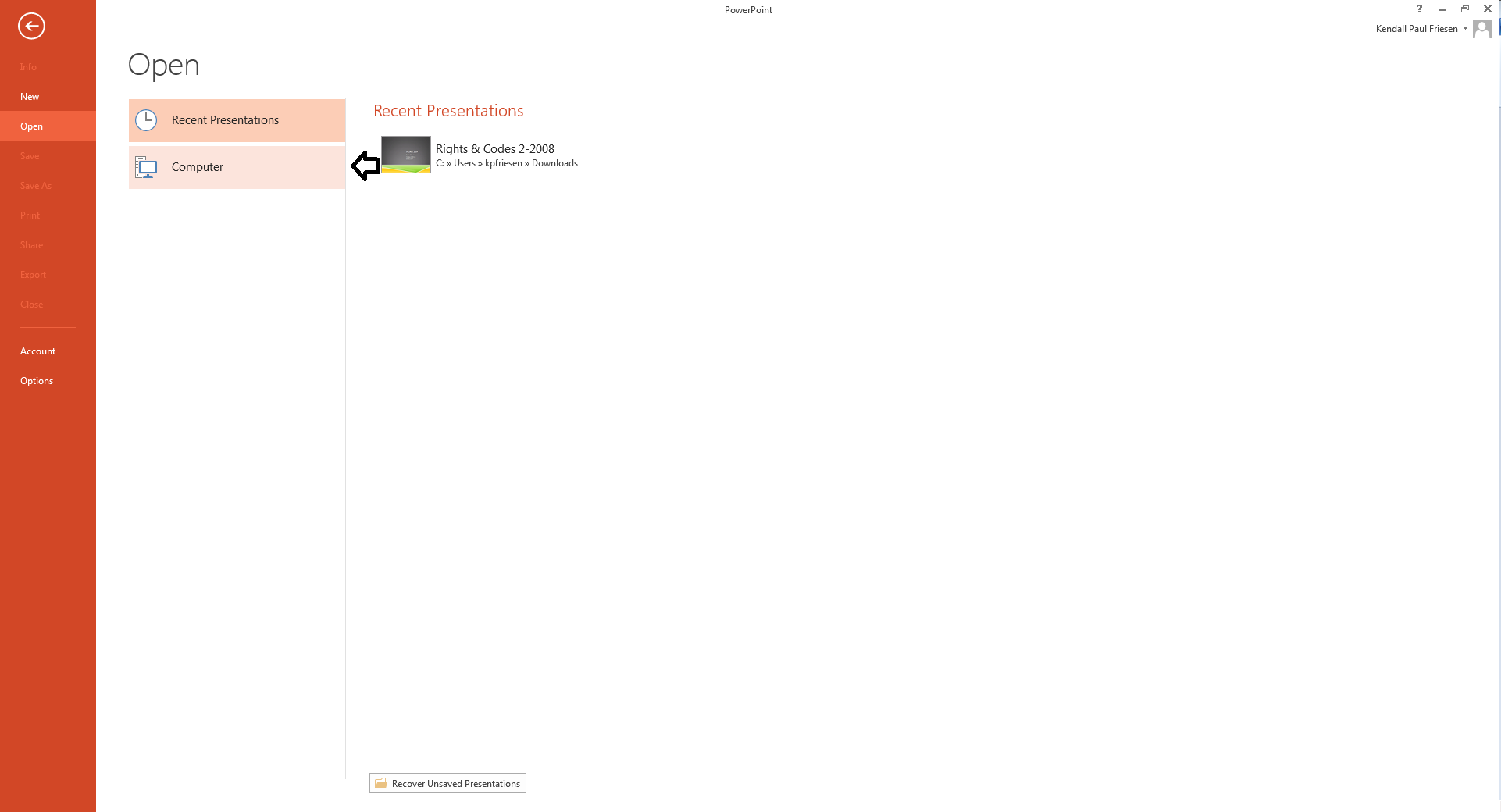 Select Browse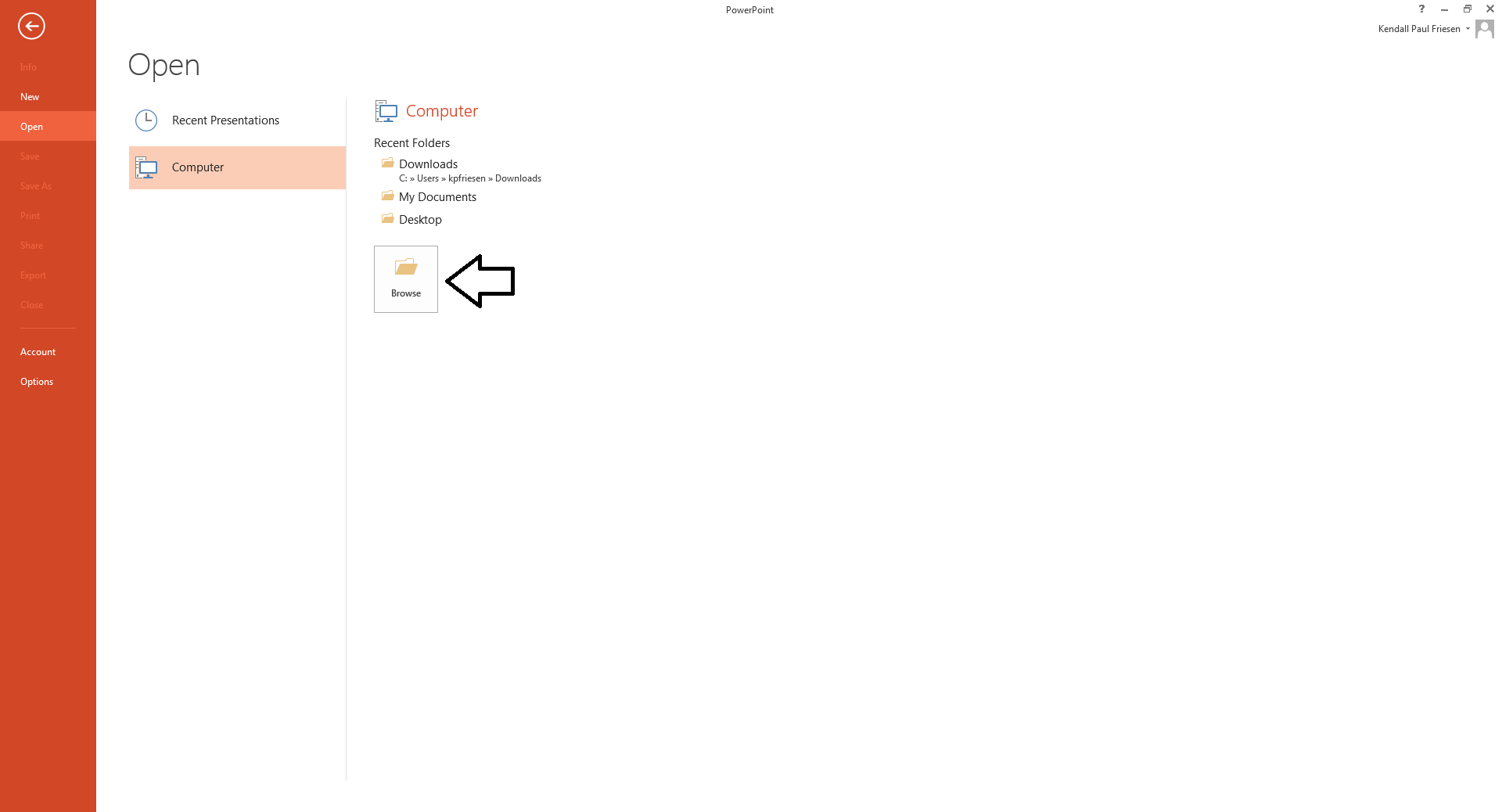 When the dialogue box pops up navigate to where you saved the powerpoint, select it and click Open.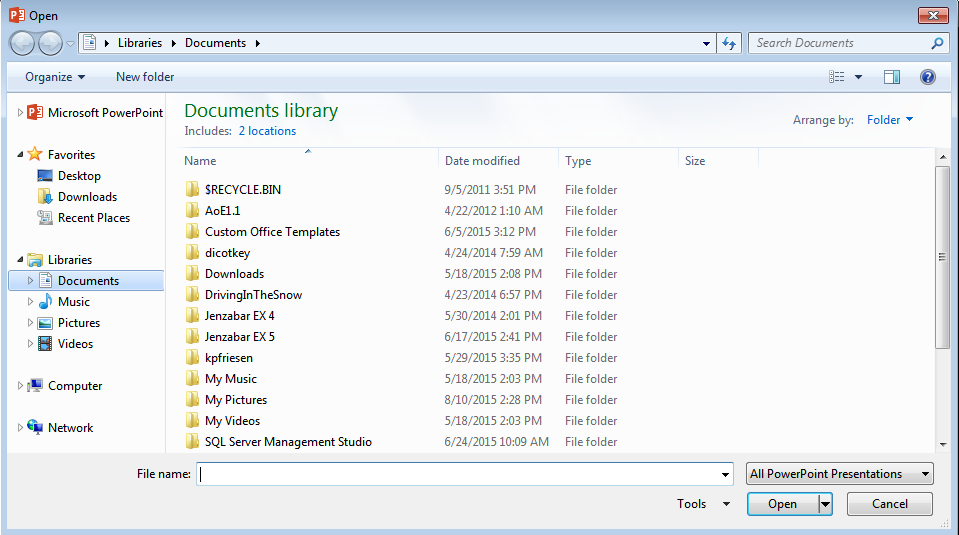 If you are prompted with a message that says "This presentation was created using TurningPoint 2008. Once converted it will no longer work with the older program." Select OK
If you are not seeing the prompt to convert your presentation to TurningPoint 5. Follow these instructions to get it to work: https://service.goshen.edu/support/index.php?/Knowledgebase/Article/View/1007/96/make-slides-into-turning-point-5-slides
---